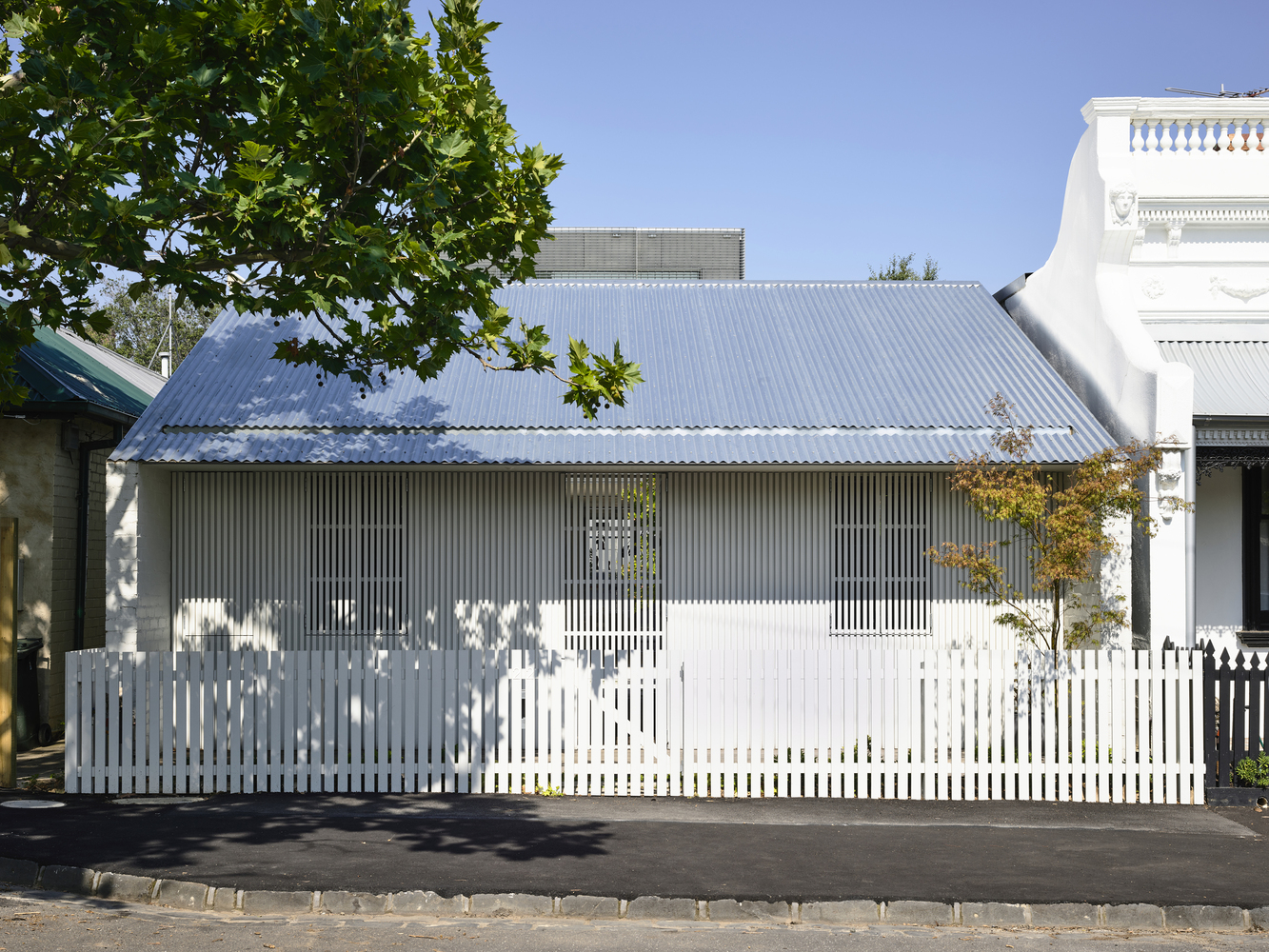 Workers cottage converted into modern dwelling
In a quaint terrace lined street in Fitzroy North Melbourne, stands a modernised dwelling developed by Rob Kennon Architects. The house maintains the heritage of the workers cottage front, while developing into an open planned home shaped by two verdant garden courtyards.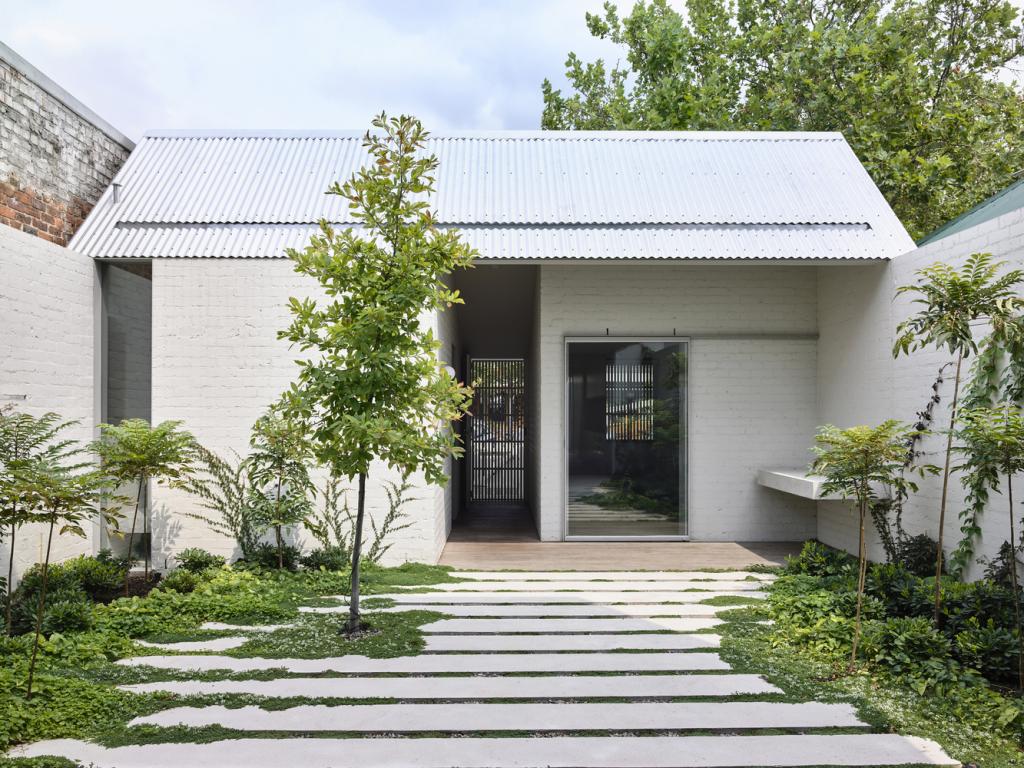 The house-front plays on a Victorian terrace design whilst offering acknowledgment to Scandinavian modernism and acting as a gatehouse, protecting the garden and open living spaces from the street. Behind the frontage, symmetry is broken down as the workshop and guest bedroom open up to a walled garden and central living space. Full-height, glazed bi-folding doors are strategically placed to maximise connections across the site. A wire-mesh-clad upper level looks over the house entry offers protection to the ground floor, kitchen, dining and living areas.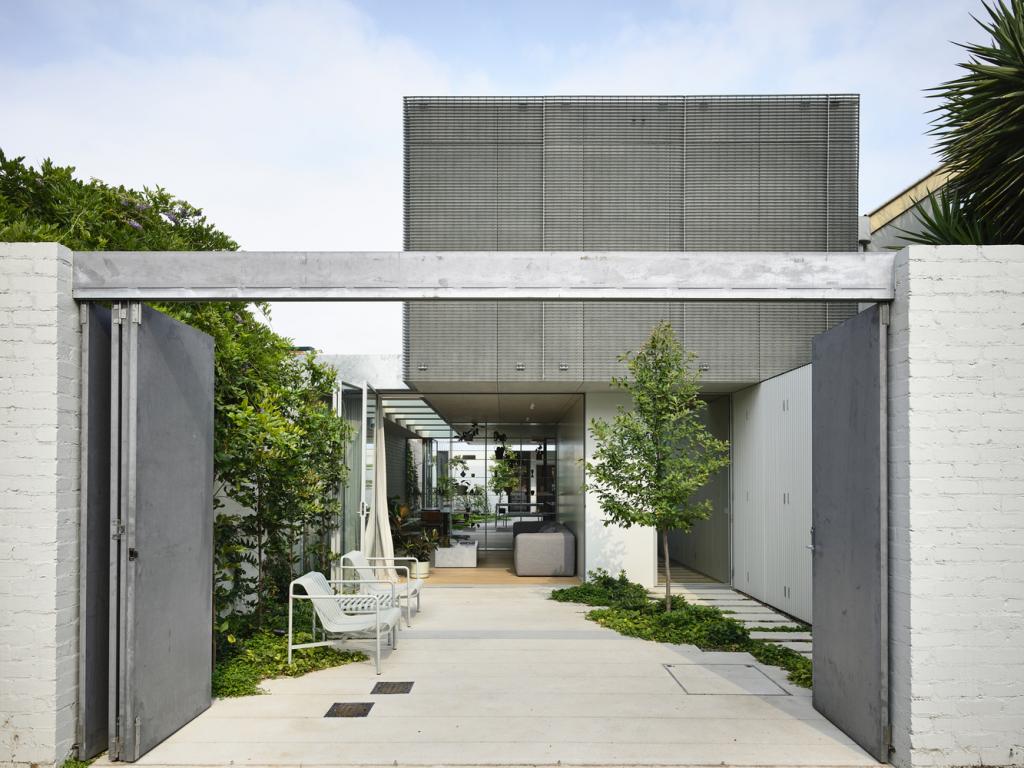 A subtly protected garden room on the ground floor maximises amount of natural light entering in internal and external parts of the house. In addition the house features fine timber battens and carefully crafted design details, including the open shelving system that creates the effect of floating display objects.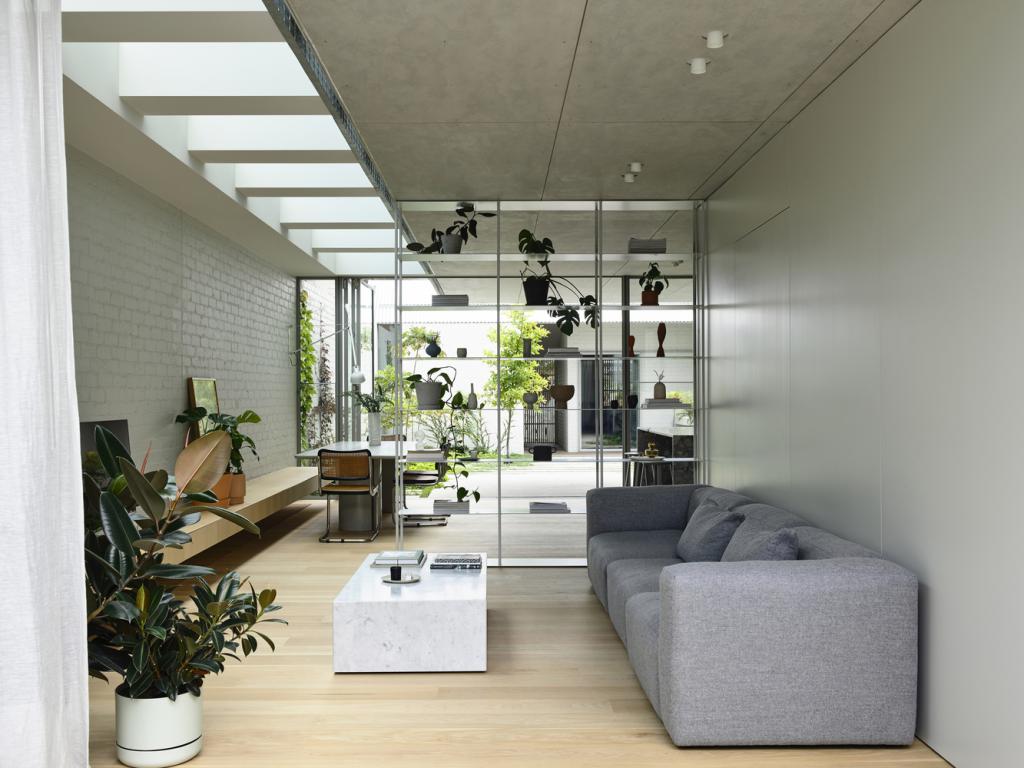 The house offers an amazing source of inspiration to those looking to build or renovate on a narrow site, including clever ideas and features that allow the space to feel roomy and comfortable. Architecturally designed, the structure purposes to create transparency and connection between living spaces and gardens whilst representing stylistic features beyond a gabled roof at the street view.
Information and imagery credits: architectureau.com archdaily.com