How much does it cost to build an indoor riding arena?
Every job is unique, and the best way to answer this question is to get a quote.
Below we will give you estimates based on jobs we've done in the past and the general range of cost.
Small to medium equestrian buildings
This covers anything up to a 30m x 21m indoor riding arena. A project of this size will include a roof to cover some portion of a riding arena.
Very small projects (like horse boxes or tie up covers) cost lower, at about $5,000
Cost range: $50,000 – $75,000
Medium equestrian buildings
Medium sized projects range in size, up to 60m x 21m. This is enough to cover a full-sized riding arena.
Cost range: $100,000 – $125,000
Large Equestrian Buildings
Large scale projects include combined indoor arenas & stables complexes. These projects cover up to 77m x 46m. They range from high end private-use arenas to industrial and public arenas.
Cost range: $125,000 – $400,000
What's the average total cost?
The average cost of an indoor built in Australia is $135,000. These are most often full-sized indoor riding arenas that are fully enclosed.
MORE: See a breakdown of the costs involved in building an indoor arena. 
READ MORE:
5 Of The Most Beautiful Horse Barns In The World 
The Hangar Checklist – 10 Things To Remember When Building
There are a lot of reasons to build an aircraft hangar, but the most important factor is obvious; for the love of it. You've already dedicated time and money to aviation as a hobby or even a small business. It matters to you. Building a hangar is going to feel great. It will be one of the most rewarding things you can do.
The list of benefits is long:
The Pros
Avoid weathering (paint condition, motor condition)
Avoid sun damage to interior.
Protect against damage by others.
Perform your preflights indoors
Keep your equipment in a safe, accessible place.
Make the space your own.
But it really comes down to that feeling of owning your own space for your own aircraft – it's the dream you've had since you were a kid.
If you've decided to build a hangar, there are a few things you should keep in mind when you do:
Understand your relationship to the airport.
This is a slightly more complex question than it seems. You'll need to know what the payment structure is (do you lease the land, or give up ownership of the building and rent it back?). You'll need to know how long your contract with the airport will last and how likely conditions are to change. You should also consider what services, if any, the airport offers.
Find a current hangar owner and talk to them. A lot of them will have been there a long time and will have valuable advice.
Do your builders have experience with aviation buildings?
You can get a cheap shed thrown together, but everything aviation-related needs to be exact. Find a company that will build the hangar to your specifications & your needs. Make sure they've build hangars before. If possible, visit their previous builds.
Will the build be well organised?
Make sure that the company you build with has their own installers or consistently works with installers they know. The less friction there is between engineers, designers & installers, the less likely you are to have problems.
What kind of door do you need?
Access is something you'll need to consider, especially if you're planning on storing more than one airplane.
Your door design needs to maximise accessibility. If you're lucky enough to have access to the back of your hangar, it's a great idea to have two doors so you can get planes in and out from either end.
What strength is required?
A lot of airports and councils have very strict regulations on these kinds of things. If you have an experienced engineering/building company to work with, they will be able to sort this all out for you, especially if they've done it before.
Do you want Australian steel?
Australian steel is a better quality than international steel and is less likely to be problematic down the line. If it's in your budget, Australian-steel is a great idea.
Have you planned for lighting?
A good rule of thumb for lighting is to draw out a rough plan, then double it. You can never have too much, and the size of hangars often requires a deceptively large amount of lighting.
Where you can, install skylights to make use of natural light. You'll also need to consider how you're going to access lights when they need to be replaced (hangar ceilings aren't easy to reach).
What concrete are you putting on the floor?
Make sure your concrete doesn't have a shiny-finish or poly coat. It's much more effective to install a concrete that has some grip. This will help you get your planes in and out.
Are you going to rent out positions in your hangar?
Air hangars usually have relatively stable prices, but they won't get you a big return unless hangar space is limited. One of the best ways to capitalise right from the start is to offer some of your hangar space for rent. This money will subsidise some of the rates the airport is likely to charge you.
Are you going to be operating a business?
Another great way to get some of your expenditure back is to offer flight lessons or run some kind of small aviation business. If this is something you have the license and inclination for, you'll need to make sure that your hangar can hold everything you'll need.
To download a brochure of our past hangars and aviation buildings, click here.
Things To Consider When Building A Factory
Type Of Manufacturing Process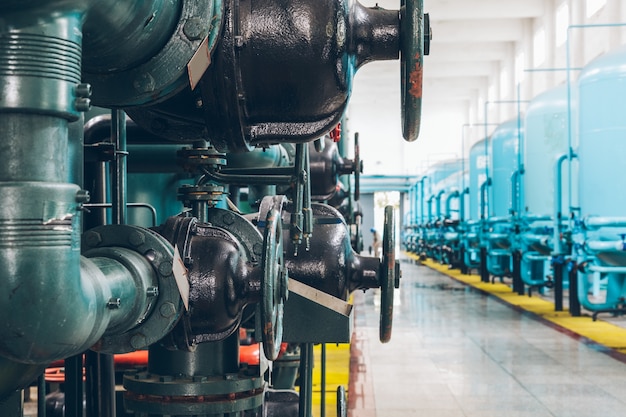 The type of manufacturing process you are planning for your factory will be the main determinant of aspects like floor load, head space, bay sizes and so on. This depends on the types of machines and equipment that will be used.
Layout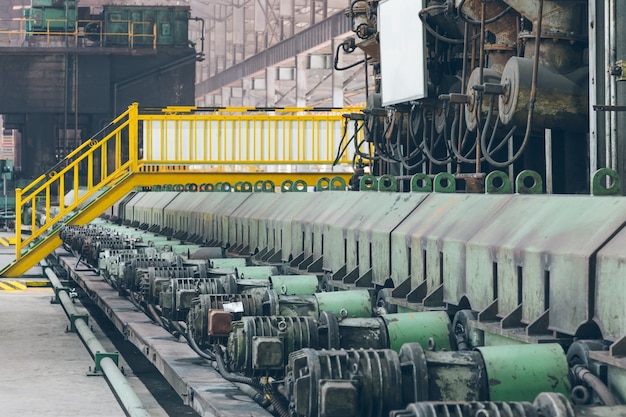 How you choose to arrange machines, offices and service centers have a large amount of influence in the design and construction of plant buildings. The labour pattern should be planned out first and the building should shell around this design. Remember to provide for flexibility for future needs also.
Size Requirements
The size of your factory will depend on space requirements for the flow and storage of materials, machines and movement of employees. The height of the ceiling will depend on the type of equipment used.
Handling Materials
Having ease when handling materials helps reduce manufacturing cycle time, avoids production bottlenecks and reduces cost of material handling. Machinery such as cranes, conveyor belts and hoists are valuable to have in material handling. If you need to have an inbuilt crane in your factory this may affect structural costs and design.
Security
Your factory should be designed around security so there is protection from fire, burglary etc. You may need fire resistant concrete panel walls and sprinkler systems. Remember to install features such as automatic alarms, safety lights and fire escape exits.
Lighting
Good lighting assists employees productivity and value of work. Remember to ensure there is enough natural and electrical light available in working space of employees.
Heating, Cooling, Ventilation
Proper ventilation will be required to provide adequate fresh air for employees health. Air conditioning and heating should be installed into office areas. It is common for solar panels to be installed on factories to assist in the large amounts of power required for services such as these. Remember that the statutory requirements of the Factories Act should be met.
Access
There should be adequate access for cars and trucks on the site of your factory. Parking facilities should be provided for employees and visitors and a loading bay for trucks should be taken into account if necessary.
Contractors and Commercial Builders
When deciding who to engage in the building of your factory it is necessary to ensure all parties are experienced in the construction of industrial builders. You may choose to build your factory as an owner builder which is a less expensive choice, employing the necessary contractors yourself throughout the whole process. On the contary you may choose to engage a commercial builder to look after the entire building process for you from start to finish. This is more expensive but less time consuming and less stressful.