In a business it is critical to manage your warehouse properly, allowing maximization of productivity and adherence to budgets. Managing your warehouse well can impact your business massively in a positive way. Here we give you 10 ways that will help you run your warehouse more efficiently in the future.
Don't Forget to Organize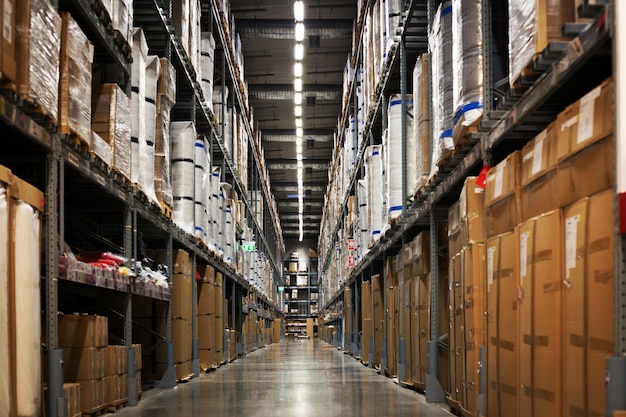 It is logical to realize that if your warehouse is not organised well, incoming products will not be put in appropriate locations. As a result of this you immediately loose efficiency as pickers will spend unnecessary time trying to find products.
Receiving Stock 
When products are received into your warehouse they should be inspected immediately so shortages, damages or wrong products are identified and can be dealt with. This will save problems later. It is important at this stage for incoming stock to be put away straight away, as materials left in receiving will show on in your system but will not be located on the shelves.
A Logical Picking Process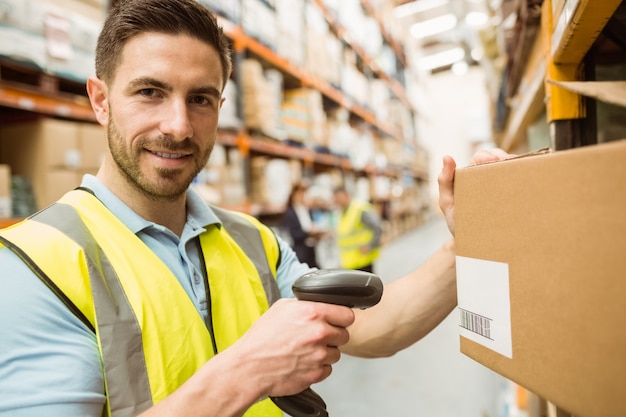 The amount of time taken picking orders is a large amount of time, thus resulting in a high amount of cost. Organize your warehouse efficiently so you can organize pick lists for better time control. This may differ depending on what kinds of items you ship and the amount you ship at one time. Analyse how in your business situation you can maximize warehouse picking efficiency.
Reorganization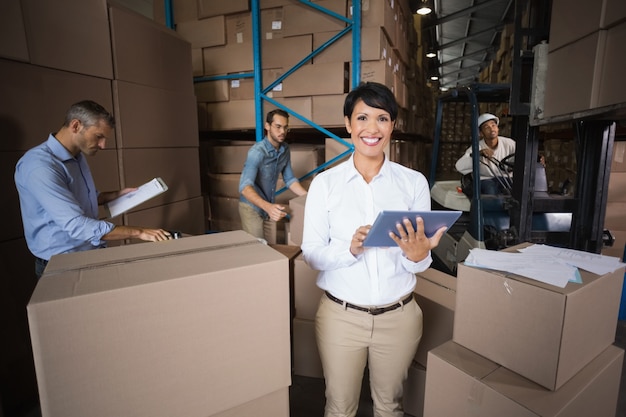 As things change over time it is necessary you keep your warehouse organised up to date with alterations occurring in your business. Reevaluate your inventory and storage methods periodically to ensure you keep the right product flow.
Quality Control 
Items must be verified before being packed and processed when products are sent to your shipping station. As packers work fast they often don't have the time to double-check items. When potential problems are identified the products should be returned to their appropriate locations to prevent a pile of wrong products from piling up.
Safety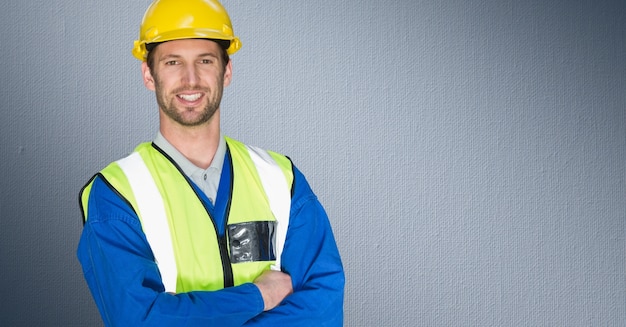 There are certain requirements according to workplace health and safety that must be adhered to in your warehouse to protect your workers from harm. Accidents could cost you the skilled labor needed to run your warehouse properly.
Maintain Appropriate Lighting 
Having sufficient lighting in your warehouse is important for a number of reasons. It allows for a safer work environment and will assist your employees to better do their job.
Training for Staff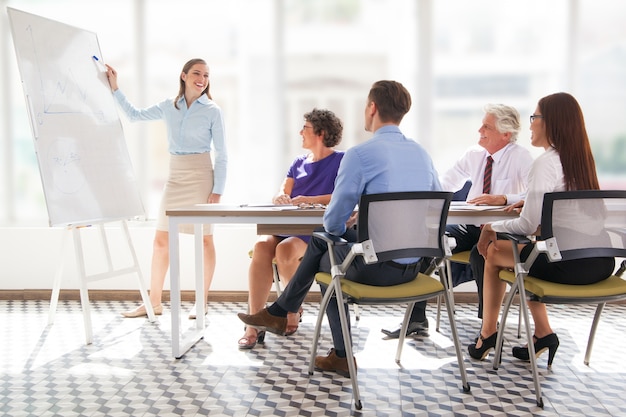 Training employees appropriately for their job roles is a necessity and retraining is needed from time to time also. Make sure you schedule time for training in advance so when the time comes it is already organised. It is a good idea to incorporate cross- training so your employees will have appropriate skills to handle more than one type of job. This will allow for your warehouse to function normally in the absence of an employee.
The Right Software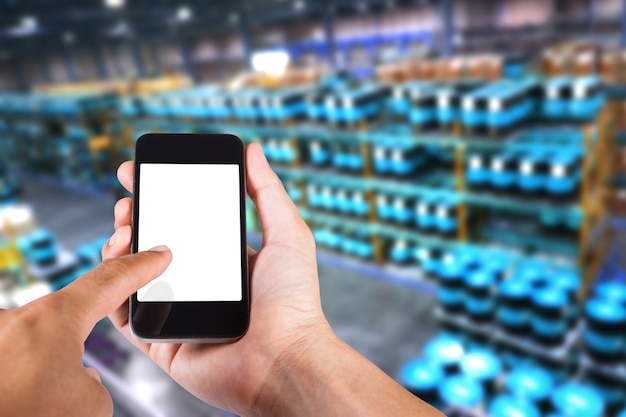 There are so many choices in software for material handling and warehouse management and it is important to choose the right ones. Remember that some software may not be necessary for your business, and that is better to just choose individual programs that will provide the right solution for your company.
Prompt Delivery and Customer Service

It is critical no matter what industry you are in that you and your clients know where your products are. Provide real time information in relation to delivery and courier services enhances your customer service. It will also save many problems that are associated with delivery when it is not properly handled.
6 Of The Most Unique Farms In The World
The homely vision of a farm in ones mind is totally up ended when viewing these extraordinary farms whom have cultivated as tourist curiosities due to their one of a kind activities.
Snake Ranch, Australia
This snake farm is one of the largest reptile farms in the world. 15 species of snakes are bred on the farm, most of which are pythons. What makes this reptile farm unique is that the ideal habitats for the snakes have been designed for their residence, these are known as snake nurseries.
Spider Goat Farm, United States 
The goats bred on this farm have been genetically modified, being inoculated with the spider gene. This means the goats give milk containing Nephila comaci silk. The silk is separated from the milk and used in products such as fishing line, surgical thread and bullet proof vests.
Black Ivory Coffee Farm, Thailand 
Black Ivory is a very expensive coffee, the price for 450gm being close to 500 dollars. on this farm elephants play a key role in the production of the coffee. After the beans are collected they are fed to the elephants and then the elephant dung is cleaned to reveal the peeled coffee beans. This process ensures the coffee to be devoid of bitterness unlike other similar products.
Swansea Biopharm Leech Farm, United Kingdom
This unusual farm does not look like a farm, but rather like a sterile laboratory. Each year the farm supplies about 60000 leeches to health centres and hospitals for medical healing processes.
Armstrong's Cricket Farm, United States 
This farm raises crickets for the purpose of fishing  bait. in addition to crickets, other kinds of feeding such as worms are bred. The farm is particularly remarkable for breeding domestic crickets. The farm is open to visitors, being an interesting attraction.
Georgetown Swiftlet Farm, Malaysia
A special breed of birds known as Swiflets are bred on this farm. The purpose for the breeding is unique as it is the birds nests which are the purpose for this absurd farm. The nests are a delicacy served in the world's best restaurants, used in the famous bird's nest soup.
Cost to build a hangar
How much does it cost to build an aeroplane hangar?
The average hangar costs $68,166. This cost is in Australia dollars, and cover the kits cost only.
Installation will cost approximately 26% extra. The concrete slab will cost approximately $110 per square metre.

Every job is unique, and the best way to answer this question is to get a quote.
Below we will give you estimates based on jobs we've done in the past and the general range of cost.
Small to medium hangars
Small to medium hangars can hold one aircraft. At the upper end of this range, you're likely to have a floor area of approximately 12m x 15m.
Kit Cost range*: $35,000 – $50,000
*This price does not include erection or site preparation.
Medium hangars
Medium hangars can hold multiple aircraft and often have space for extra storage or workshops. These can go up to 18m x 21m in floorspace.
Cost range: $50,000 – $80,000

Large hangars
Large hangars include room for multiple aeroplanes, accommodation and office space. These are often more than a single building, and can incorporate observation towers and other airport structures.
Cost range: $80,000 – >$130,000
MORE: See a map of our previous builds.
DOWNLOAD: See our hangars in our Hangabuild brochure. 


READ MORE:
Combined Home Helicopter Hangar At Torquay