Tiny houses have become a trend lately and now it is seen to be architectural and modern to own one of these miniature dwellings.  We have listed some people who took this tiny house trend to the extreme! See the seven smallest houses in the world below.
The Matchbox House, Washington DC, USA
The artist Jay Austin designed this house himself and built it, calling it Matchbox. It is 150 square feet. The house is mobile and is eco friendly and self sustaining, relying mainly on solar energy. The windows on this small house are huge letting an abundance of sunlight in.
House On A Rock, Serbia
In the midst of the Drina River stands a one bedroom house stationed on a rock. It has been standing for over 45 years. The materials that built this house were transported via boats and kayaks It is a private vacation house that looks over the Tara National Park making it not only one of the smallest houses in the world, but also one of the most beautiful.
Seelenkiste, Germany
This house was designed by 3 architecture students for the purpose of being a portable dwelling for one person. It is made to be placed in natural surroundings so the person inhabiting the house can reunite with nature. It's total area is 8 square meters.
Little House, Toronto
This tiny house is complete with miniature versions of all lifestyle amenities, even a little backyard. Its total area is 28 square meters. It was built when Contractor Arthur Weeden decided to make use of the land between two usual sized houses.
Quay House, Britain
The smallest house in Great Britain is a private property of a fisherman, he lived in it until the local council declared it was unfit for human habitation. His descendants have turned it into a tourist attraction. It is only 10 feet high however it is comprised of 2 floors.
Nolla Cabin, Finland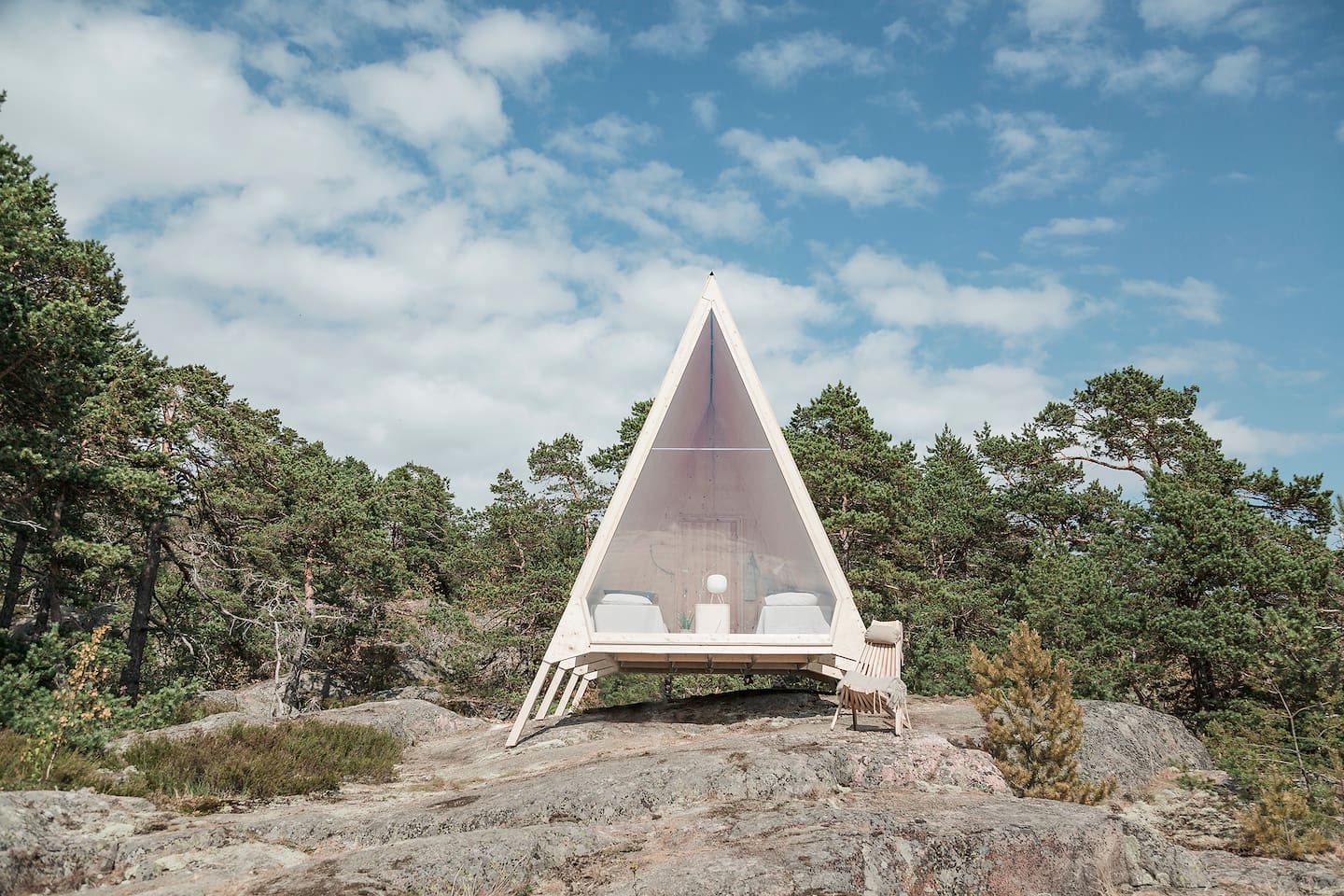 This cabin is a mobile A-framed holiday home which is designed to allow visitors a zero emissions holiday. It's triangle shape looks like a tent which was intended by the architect to make the holiday feel like camping.
Macy Miler's House, Idaho USA
This house was designed and built by Macy herself. She having the qualifications of an architect and being short on money decided to build herself a house with the budget of $11,000. The house is made of sustainable materials and offers enough space for a small family.